WordDreams...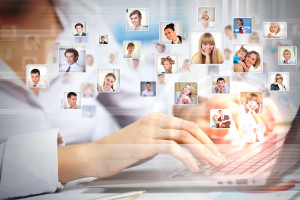 When a colleague tells you s/he heard about a writing competition from someone in her PLN, do you first wonder what she's talking about–not the contest but the three-letter acronym? Or maybe you think, 'Of course [Amanda] has a PLN. She's a geek.' You might even understand the purpose of a PLN–to provide writers with a collaborative learning environment–but think you don't need one, or the two yearly conferences you attend is all you can handle.
What is a PLN
According to D. Johnson (2013), a PLN (an acronym for 'Professional Learning Network' or 'Personal Learning Network') is:
"a self-created set of experts, colleagues, and resources…that meet one's daily learning needs."
More simply, it's:
…an extended group of knowledgeable people you reach out to for answers, and trust to guide your learning.
These individuals can be anywhere in the world, but are always carefully selected by you for their…
View original post 1,005 more words